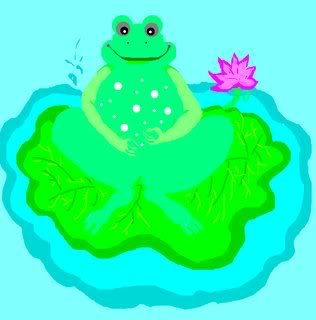 rachi creations @ Prince in Pond.
Hi friends,
Even you can create this Online. I have found, free to download
drawing-widget
for all those ART lover. Paint your own world and create a
beautiful painting
.
Save your creations with its links and play with colours. This widget is completely users friendly.
Offtype
. Net Painter is a fast, fun, free and easy way to create and share. So be an
ONLINE PAINTER
. Add your own effects & curves to the e-cards and forward to your friend on their birthday or other special occasion.
The drawing board of the widget is
truely
simple—you're given a color palette and a drawing tool whose thickness can be adjusted using a sliding scale. There are options for
redos
,
undos
, and background colors. Images may be printed and
downloadable.
You can also save them online with the site's own servers. Browse the gallery to find inspiration or to compare your work with that of others. You can add comments and ratings too. There's also a widget so you add the drawing tool to your blog or website. There's
downloadable
version for your desktop as well.
Get going to create sketches and images share it in your blog, journal, newsletter, message board, email, chat, gallery etc.
Hope you liked the painting ,
"Prince in Pond",
created by me with this particular software(offnet.net)..
Enjoy Painting..!