NOTE:

The quote

"

There is no

blue

without

yellow

and without

orange

."

By -Vincent Van Gogh have inspired this prose in exact

500 words

unfolding the

shadow and shades of life

and

in life

!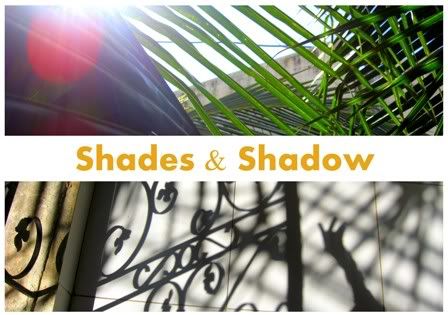 ~

500 words

of

shades and shadow

~
It sometimes and at times likes this…
No matter how good you do, all turns upside down in loop.
However counter apart comes back with relief.
Liberating Life is all about it, get ready to feel it!
Huh...what a weirdo life dude!
Desperation was very much there in every act.
There is no orange without yellow and without red!
And how well the different shades sink within,
I look for the moment.
Moments those intervene with the spark and ember ignition,
Look. Here! This matters right now!
Do you see how gorgeous this moment was…or perhaps is!
Giving a shot to those around us in tiny gratitude glimpse..
Ordinary yet they are the events of life
Tiring but the twists of tales with teeny tears piers!
Marvel over the motion and create the Moments!
What if, its hitch yet pretending all is fine..
It gives the strength to fight from morning five to evening nine
What if, not served and raised to never praise,
Bracing to steal firmness and always sail…
For the sweet spirit I swear in
To yearn the strong soul with in
And the phenomenal blessings cling in!
Wow…well wait, the world so weird ways..
I wish to wind, bind and rewind words
I could have...but am chocking within alive cords
Honesty preferred though how hard it hurts
Maybe I'd know what to do next or at the first
It is a slice, rare and bloom in adverse
It is a smell that care the memoirs
It is a taste that feels the keen earnest
It is a mistake yet defined learning
It is an utter sheer scrupulous life!
Take off the hook
Wake up, compete and chase the cheer
With content outright outcome
Regret reduced,
Returned to the roots
Remove the weeds
Worrying awhile and not a while
Life lies here in everything in the enough!
And just like the smallest speck of dust,
The ray of sunshine spears the curtain,
I know I could have celebrated and cherished,
I could talk for hours and get thunderstruck
Or stay still and silent for ages,
Somehow such still keeps me awake speechless
Confused creepy tanned if it was dust or just a dash of instant
An echo in white yet so blank halo sight!
Life is weird or wonderful or an illusion…doubts arise
When it's Over it's over, it is over,
Yet covers the crowd and few clouds,
Sloppy are many clowns and a cower,
Creating caprice castle,
Curious ceremonies and
Influencing colors,
Casual clear yet comparing,
Life is a chronicle,
Starts when edge ends or ends when lead starts.
Refreshing replenishing…O dear its verve!
The Rover riding on the rolling stone and roaring is me,
Life tenet and weird world theory just so aimlessly destined!
To the sunny side of the living and leaving bewilder behind!!
Celebrations woven, dimensions knitted and vibrations unite!
Seeking, structuring and sheath serene senses
Life amalgamate with some sweets and some sweat
Some shadow and several sparkling shaded essences…Ahh...An Esteem life!