I hate to say that I hate sometimes the thing I love. I mean in simple language that sometimes the things turn such that I tend to dislike the things which I truly adore. This time it is this ugly technology!
Boy..I had a tough time in last few days.
For some reason I wanted certain documents and certificates as a proof. And this became such a challenging job for me. I had to get documents from all the places I have stayed. As per the Government rule I realised I had no certain exactly one certificate to prove all my identity. It is really tough to understand the norms in India. Where sometimes...college or school certificate is verified and yet sometimes they do not get applicable to prove certain issue.
Another issue is how to prove my living statue and present address. For being constantly moving from one place to another and having not stayed to a place more than one year create a havoc to generate the legal document or bunch of documents.
I got no electricity or telephone bill in my name, nor do I got
Rashan Card
; neither I have Election voter's card (
yep shame on me, I'm +18 yet haven't voted even ones
) but I have a PAN card and a passport yet both of them have the info which is still incomplete to what needed to be submitted. Luckily I'm surviving with bank account and Gas-connection certificate.
"
Being
educated and literate enough, we still get engrossed about the proving documents limitations. I wonder how the villagers or poor immigrates deal with such issue when they hardly have any prompt certificate except or no Rashan card to prove the stuff in this so called digital world.
I'm still struggling to prove the technology at its best as it does not lend a hand to the helpless deprived citizens.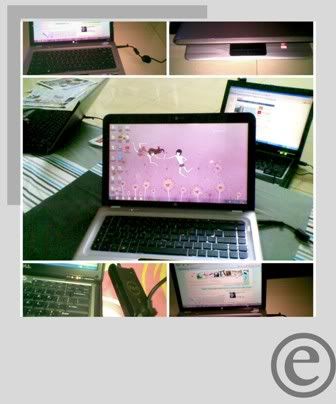 How do you feel when you are working on the computer on words or excel sheet and you forget to save a document and it gets erased or how about your laptop hanging or windows crashing resulting to lose all the files...!!
How would you feel when you see your email account has been hacked and tempered?
Or how would you feel when you care to go for the lamination of your certain important document or certificate to further protect it and you damage your work due to lamination machine heat.
Man! That happened to me actually.
I'm terribly upset for it. But I could not blame anyone nor could I scold much the fellow at work. Besides, the fellow at work was least apologized for his carelessness over a critical issue. It was a technological flaw and I was a sufferer unfortunately. Moreover I'm upset with the casual Indian way of behavior,
_chalta-hai...! (_It's okay we can adjust)
kind of attitude.
I do preserve and keep my documents with utmost care in the files...with all kind of segregations. Though my document has been a bit damaged by the machine which is actually used to actually further shield it with transparent sheet to protect it. OMG...my heart sinks!
I'm fuming right this moment in anger for I know I will never get the original certificate back ever and moreover I will get the duplicate-one after lots of efforts, multiplying paper-work, pain and tension for ages...despite of computerized barcode, high-tech technology and machinery.
+
All I know I shall never ever in my life laminate any of my documents.
+
I shall always have a coloured Xerox with me of all my documents.
"
I
thought to share this story with you so that you could save up all your stuff from such mishaps. Accidents do occur in life and when it's with legal documents it's the worst thing that happens.
"
This incident reminds me of the moment when in early 90's my father lost his briefcase right before getting into the train. He was supposed to travel by train to do certain payment of the new house of ours to be build...and on the platform itself; he lost his briefcase due to burglary. The piece of luggage had most of his clothes for it was a long trip, his two major diaries with all the vital details and contacts; most important was the main-file of the house which had all the legal documents, significant bills and payment receipts. And needless to say...he was going for some payment hence he did lose a huge sum of money, which he was saving for certain long period for the same purpose.
He lost it all in a single moment like flash.
It was an era when people contacted each other during emergency through couriers; there were no so called mobiles or computers to get the xerox receipts' quickly. He came back home empty hand from the station within an hour. I remember how pained he was right when he arrived. He went with my uncle to the police-station to feed a complaint and also in a strange hope to get things back. Thought it was only one legal step. He struggled hard to get the same large hunk of amount soon somehow the same night. It was a moment when he realised as no-one helps when it's catastrophe moment. None of the relatives had willingly lent a hand to help. Later he borrowed few clothes from my maternal-uncle as he lost almost all his clothes and without a confirmed ticket he went from the other train the same late night.
Perhaps, there was no way available to contact at the earliest to the people to postpone the meeting. That was a sheer financial crisis and had a huge fear of losing some utterly important legal documents of house and other major moments. For a long time he struggled to get another copy of documents of house and stuff by travelling hard to and fro between two cities/states.
+
I still get goose-bumps when I think of that dark moment. It was hard to deal yet he did not give up on anything. It takes a lifetime to build a house perhaps, we could have lost our house too in a split second for we had already lost so many documents and of course no doubt money at that moment was important.
This one incident made us learn many things yet we still struggle with the pain when we thing of losing something. Losing in person, money, legal-document or simply losing a fight by getting stuck in the traffic is sheer painful and utmost hard to deal with.
"
However
, life is full of these damn tit-bits of absolute twist and turns to prove every instant that we are warriors. And
fighting the odd and sailing against the waves
through the unconventional path yet possessing rainbow colours at the end has to be human nature.
It is believed that
losing hurts but it motivates
...hope it does same to all. I'm disturbed with the lost, losing something feels like ruining everything right in a moment yet I shall try hard to bounce back and retrieve the pleasure of joy and earning what I owe to deserve.
Wish me luck my dear friends!
+
I wish same spirit to you too for your rough moments.
+
Right now I'm counting my recourses to recollect the trust bond from the one; I expect to gladly lend me a hand before I truly ask for.
Read More..