Dearest Papa,
I thought, let people know that
"My Father Strongest ",
(U.K.Shakyawar).
I have got a perfect
reason to celebrate
as you are celebrating your lovely
golden 50 years
.
I love all the times we have spent together agreeing and disagreeing the things. Sometimes, I might not agree with you but surely I cant ignore your view of point. Indeed you are such a
spiritually inspiring
person with an
excellent power to convince
me and others with your ideas and decisions.
I regard you as
Visionary
! You make decisions thinking at least 10 years in advance, hence at the moment your thoughts sometimes doesn't appeal but deep inside heart we know that you are right.
Hats off !
to your will-power and strength. There, have been so many moments when I almost brook up with the weird ends of life, but you gave me
hope and happiness
simultaneously which is difficult to see together. A backup to always feel blessed and glad to be Your Daughter, (Rachana Shakyawar).
"Whatever happens without your will is good, as it happens with the will of God"
, this thought and belief of yours have let so many difficult times in life smooth & easy-going.
I love you as a father, best-friend, mentor, and above all as a superb driver
(hehhehehhe...heheh..),
Still remember, those long travelling trips
(Baroda to Delhi)
we had, when I was studying in school. It has been the best experience of my life from which i have learned so much. And the
patience
you had during my school times in teaching me Mathemetics, is incredibly great.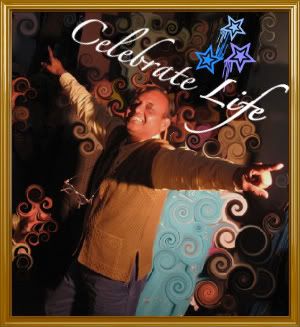 Laugh a loud and Dance like rock, Sing at the peck of throat in the Bathroom, Sketching and writing diaries,
I have all learnd from you. Your
positive synergy
have been a reason to smile. Your inner character of
spreading happiness
and a determined reach out of
hand for service
to all without any personal gain is incredible. You gave me full freedom to do anything I wished to to, in perfect term you allowed me to make mistakes and still have you by my side to clear up the mess. This
unconditional love
and affection of yours has been my biggest strength to which today I lead a happy stable life.
You have been such a
perfect father
and infact we share such a eternal bond. With each and every decision you made for me directly and indirectly hinted me, how much you treasure and pamper me. Being with you feels so undesirably nice. Its always being like "
U Me aur Hum
". The way you have been so
protective
yet lavishing towards family is wonderful.
There are so much common topics, issues, moments, ceremonies, celebration, people we have that glued us together and firm. This very
year,2008
when
you are celebrating your

Golden Jubilee

of life
,
I shall be celebrating Silver Jubilee of my life,
what next I could ask from you that YOU gave me a perfect gift, companion
(Hubby)
to cherish/celebrate the Life.
Its only words and words that all I have, to take your heart away. And thank you for always loving me providing me a perfect family. You make me the
happiest daughter
on earth.
I love you very much and Happy Birthday!
"I write the blog
not because
I need to but because
I want to."
..Blog Author
Hope you liked our article. Don't forget to share your view or link to us. Thanks!