...Opposites
attract because
they are not really
opposites
but Complementary..
Big thoughts struck me when I brush my teeth in the morning. And today one more thought struck me —I'm completely clueless with the toothpaste froth in my mouth –
my Hubby and Me
– are somehow
total opposite
.
And then a few more thoughtful lightening in mind and my past experiences provided some perfect examples to prove :
I
am a dreamer and a better word to use shall be a
Planner
by nature. I like to plan my day, each and every activity and try to execute the plan in the best practical way. For example: If, I am going to the market, I shall make sure to make a proper list of all the things to buy and also to manage to do the things that lies in between the way.
This habit of mine helps me to manage the activities in the most effective and efficient way. Hence, above all it helps me to avoid any sort of major crises.
But the drawback of being a hardcore planner is that, the decisions to make get a bit delayed. I tend to go into micro details, doing things step by step and achieving targets.
However,
my Hubby
likes to be
Spontaneous
. The good thing about being Spontaneous is that He takes the decisions quickly. It's indeed a good thing that despite beings spontaneous he takes quick and right decisions.
Having said all that, I being a minute to minute planner and He being a Spontaneous choose the best possible way to tackle/manage the issues.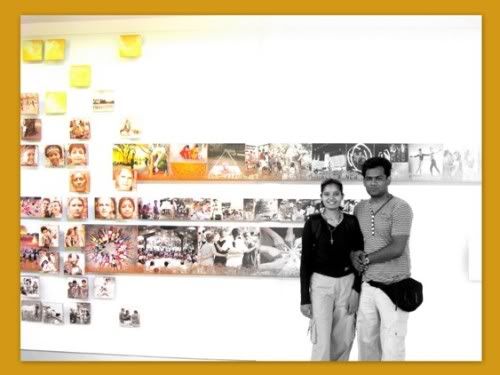 He loves to eat food in "Thali" style.
Thali
means there is a huge dish in which the main course with many accompaniments is served. So one gets a chance to enjoy tasting many and different flavors in food.
But when it comes to me, I prefer eating
one main course
with the bread. The accompaniment with the main course does not tempt me. So in a way I am very specific about what I am eating.
Again, despite having different choices in food, we enjoy eating. Trying different cuisines and above all cooking for each other different dishes. Yes! You read right,

He cooks for me

, infact he is definitely a better cook than me.
I follow
perfection
. I keep my things, clothes etc in a very synchronize way.
But My hubby is a
bit untidy
. He keeps things wherever he gets space. Well then I know that almost all guys/bachelors have a natural-born tendency to be a bit untidy, hence I do sometimes ignore his habit. But then it doesn't mean his habit doesn't bug me and I'm sure I bug him well with my perfection too.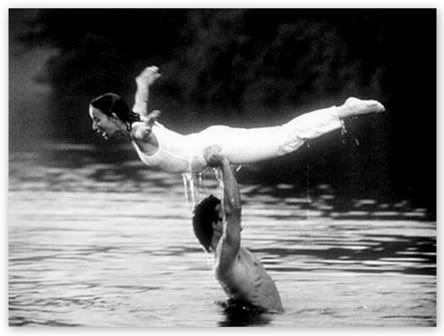 Happy Marriage is the Practical adjustments creating a healthy equilibrium between two people thought.
One has to understand that in today's era a guy and the girl will have to help each other to carry the works efficiently. Gone are the days when the differentiation between the responsibilities of the man and woman were made.
I have never understood the concept of compromise. I have felt this strongly that Compromise means doing the thing with no personal interest and because one has left no choices. So, I find "to compromise" a very negative act to do. Therefore, I shall personally never follow or suggest anybody to Compromise in life, Marriage or any relationship. I believe in "

Accepting willingly

"

rather than to compromise. One must respect and willingly accept the choices their soul mate makes. Taking decisions or Accepting the one, the decisions must make a person Happy and Satisfied.
The couple has to know the fact that marriage shall bring many changes to their simple living. They have to find a balance of their roles and responsibilities between economical, social and personal perspective.
For a girl, changes like moving to a new place, shall add new family members and new relatives are some of the prime changes to accept willingly. She will have to soon after the marriage, learn new steps and ways to carry on the things. So, here
"
Adapting
"
is the main key to all the puzzles. Adapting to new environment and people must be their priority after marriage.
They will have to

catch the rhythm

, follow each beat and match steps with each other and the family.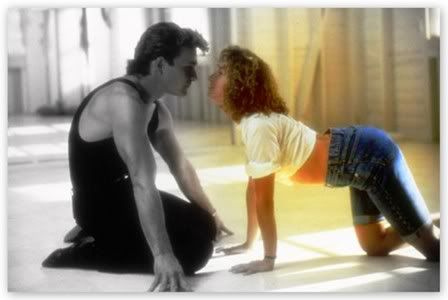 And when one shouts, other has to be silent and let the negative energy diffuses. Silence probably at that point means being Strong enough to handle the situation.
Relationship enriches when there is a time to Interact,
"
Listen
"
and Learn each other.
Indeed, some of the Greatest philosophies can be learnt but only if married. It is a through learning process. You learn from each other's strengths. And hide the weakness of each other with your complementary strengths.
Just keep your honesty intact and you will find happiness. A great marriage is not when the

'perfect couple'

come together. It is when an

imperfect couple learns

to enjoy their differences.
So the question arise again, Do opposites really attract? Well, I believed so. But at the end of the post I realized we are not as opposite as I thought we were. It's interesting to explore that we having not much in common,
found some common
way to perform the best in us.
In science the

Law of attraction

works on the basis of Opposites Attracts.
Like a great Chinese symbol
Yin-Yang
. Like
Yin-Yang
, we have opposing qualities in phenomena. We transform each other. Also, like Yin Yang we create balance, a dynamic equilibrium. So until both energies do not vibrate in harmony with the other they will not be attracted to each other.
Indeed, the attraction lies in the opposing forces which are

interconnected

and

interdependent

in the natural world,

giving rise

to each other in turn.
"
Now, I have started trusting in being a bit spontaneous. .I don't need a plan-sheet to have fun. Amazingly,my hubby have also understood, in leading a good life with a good life-style, so he takes care not to keep wet towel on bed. These are simple things, sometimes might sound silly or serious. It's absolutely your choice how you wanna handle the big and little things in Life. Be open to your thoughts. Accept the ideas provided by your partner and find the mutual best steps to be taken.
Never forget to add a little

humor

,

humanity

and

hope

to your humming thoughts. Being opposite is fine because you fill up the each other's blanks. As long as you can respect and pay interests to each other's differences, it is a beautiful thing.
I'm glad that, I and my hubby are opposite and very much complementary to each other. We have more options and choices to make out of the issue. And hence well goes the saying that
"
When a wife has a good husband it is easily seen in her face
".