Prose_




_Prose is writing distinguished from poetry by its greater variety of rhythm and its closer resemblance to the patterns of everyday speech.
The word prose comes from the Latin prosa, meaning straightforward.
Prose writing is usually adopted for the description of facts or the discussion of ideas.
Prose generally lacks the formal structure of meter or rhyme that is often found in poetry.
+ Note: Below the prose is in exactly 500 words!
Wonderful yet weird are practice of planning.
Array scheduling setting up steps
Even tiny niceties inked.
And here it comes with as a curve
A little change into the chart
Making my head swap spin and sway.
Apart from the vacation break I will be having..
I took a break before that…dot right Now
gave me a shriek in silence!
Took deep breaths within this distinct break...
Wondered what made me so startled...
Was it change or choice implores?
Am' I on the edge?
Has this a probability to lose toss?
Is this the last chance to crack?
Or is this only thing to rack?
Nope!
The answer is,
"I" at times perform like a worry-wart.
This is not a realization but a confession caught
I…Worry pointlessly, gratuitously...so much
And sometimes feel, lost!
Do you think it's funny? Huh..
O dear! These freaking out in outcry!
Bundle of Spindles
Interruption capricious streak..
Bang…I lose sleep on little things…
And wake up in swollen red eyes!
Impossible seems to conclude the anxiety…
A little but a change
Actually changed a whole set!
Little was never little,
It was simple, insignificant and tiny
It was a just slight twist..
And a bit more than as intricate as it could be!
Certainly, a simple plan…complicated the life partially.
Okay...Now I know
And you must know the same...
"Embrace the uncertainty... ", everyone claims!
The willingness to hear boos,
Wear my spontaneity shoes!
Dash daring, bow to creativity!

Being creative entail captivating chances and risks;
Risk-taking may or may not be creative artistic skills.
Rising and recognizing the gaps,
Ascertain Outline underlying
Within and without facet;
Creativity is opposite of routine
Be an undaunted spirit!

High Dive and capture chance!!
A universal philosophy reminder!
Enjoy the joy of unplanned quest..
For the divinity holds the destiny
The best for us when we least expect!
Not a chase but pursue pleasure
For solitary moment lasts for merely single split second…
Turning into momentous
So get along the momentum
Resolve to retain relaxed rational reason!
Now I know
I planned stuff
Did things
That I didn't rejoice
And I fall back
Into the same patterns again
And since it is the same old routine!
So now I recognize the reform revolutionize!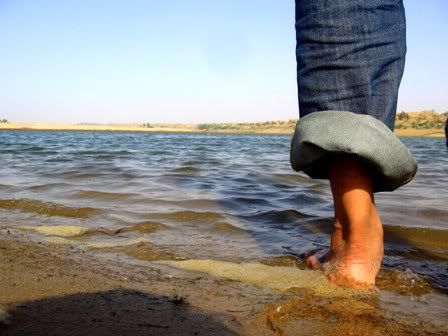 Amit
(c)
Signature Trail_unplanned
I covet to be brave enough
To exercise, to execute
Straight enough…
With both head and heart
Intertwined yet liberated
Challenges acute…
Things finely tuned!
I shall retrace my steps...
Recreate the History..
Mould the moments
Envelop the happenings...
In high spirits instances
Craft a next splendid trail!!
It's not that muddle-mess
It is the merging-mix
A slight change brings bright colors in
Yellow plus red makes Orange
I like the shades in Orange sheen
And it sure brings an unexpected delightful view.
One life...One moment to cheer on..
I won't regret on what I didn't do..
Lose minutes of distraction in regression
I would celebrate moment…what I did
Not impressive planning _ yet
Possessing the paradise
In the counting-moments!
~
Keeping the Spark Alive..
Note:
Take change of plan as choice to make things happen with a curve…on the lips :)
Take a diversion route ahead, Men God at work Ahead!
---»
Kindly note, I don't actually get that lost in little things like the above lines say…but yes I do have an issue with the planning! I still like to get stick or sketch the plan in hand or in head. This helps me to create options to accomplish the best way. Yet, I don't get despair in stress when strain dam boom and breaks! I cool down and think of alternative to deal in…perhaps sometimes a human mind brings shivers within. Yet! Again note this poem is a fiction…I'm in a whole happy and contented in life churnings!
+
O yes…the things just don't simple happens in my life…there is always a churn and I care every change coming unplanned for it only multiplies my bliss in confidence!
~

You may like or dislike this style of writing but I desire to leave my trail where there is no path heading…no planning to lead and certainly no way to conclude this mode of the prose!!

+

Beautiful Picture shared by aka photographer Amit :)) Thanks buddy so so much :)